Messier 78 (M 78)
Introduction | Map | Sketch | My Own Observations | References
On this page I collect my observations of the galactic recflection nebula M 78 in the Orion constellation.
Introduction
M 78 in the constellation Orion is the brightest galactic reflection nebula in the sky and said to be an easy catch for small telescopes. As my experiences, however, show the catch is not at all that easy under the observation conditions in Mühlhausen / Kraichgau...
Size: 5' x 4' (Stoyan)
Distance: 1,200 light years (Stoyan)
Rating: * (Stoyan)
Map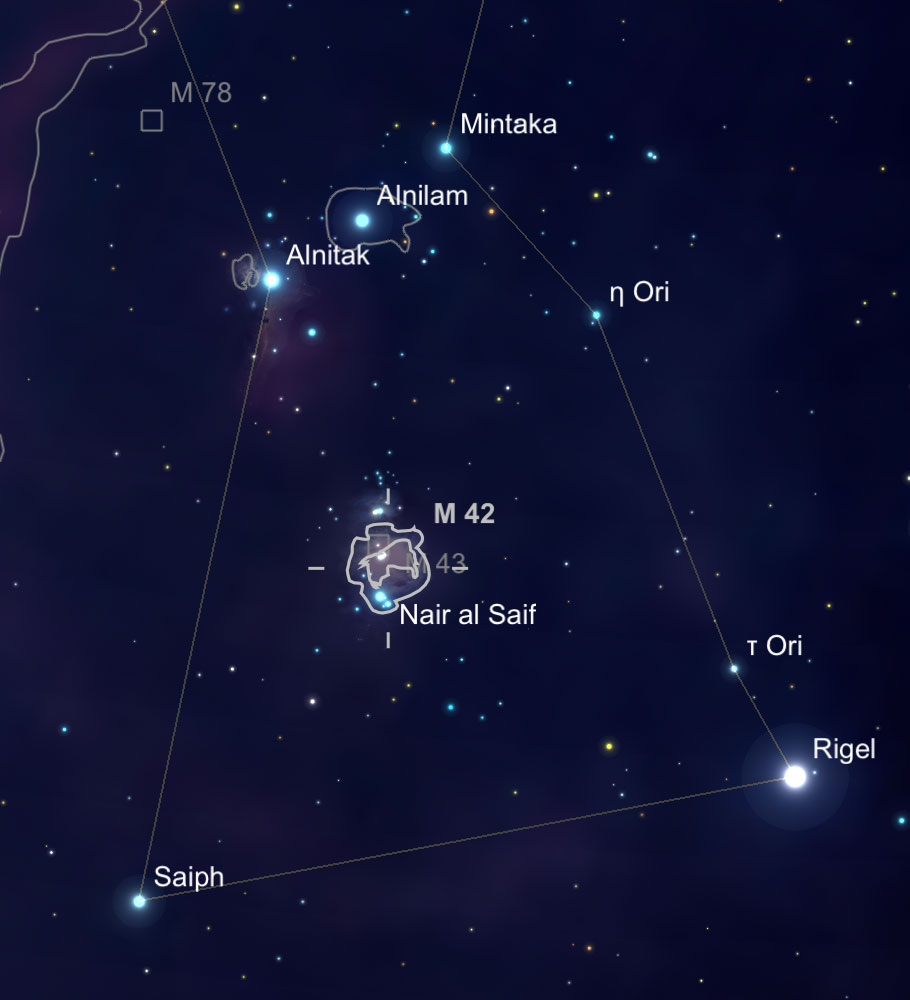 M 42 and M 43 Orion's sword; M 78 (top left) is located between Alnitak and Betelgeuse
Sketch
The sketch by Michael Vlasov (DeepSkyWatch.com) provides a rough impression of what I should have - and may have - observed: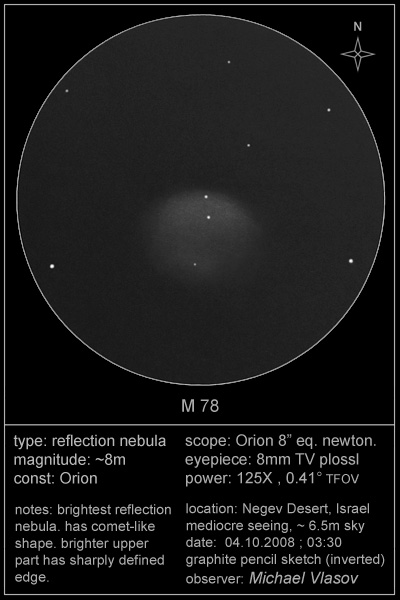 Sketch of the M78 Nebula by Michael Vlasov (Copyright © Michael Vlasov 2016) - presented with the author's permission
My Own Observations
Observations February/March 2017
February 26, 2017 (Mühlhausen/Kraichgau: Heritage P130 on GoTo mount): After many unsuccessful attempts, I actually got a faint glimmer of M 78 with my Heritage Heritage P130 on this day (new moon) - and conclude that this was already the case with the GSD 680.
Observations End of March 2017
I did not find M 78 during these observation days.
References
On this Site