Total Eclipse of the Moon 2019 (Blood Moon)
Introduction | Photos | Collage | Links
Introduction
On January 21, 2019, once again a total eclipse of the moon could be observed in nearly whole Germany - at least, where it was not cloudy or even did rain. We observed and photographed the lunar eclipse from our balcony in Mühlhausen/Kraichgau (Sky-Watcher Skymax-127 with screwed on Sony RX100 M4 on AZ Pronto mount and binoculars). The sky was completely clear in our region and thus, nothing stood in the way of the observation, except that it was very cold. And yes, we got up at 5 o'clock in the morning and went back to bed shortly before 8 o'clock...
Data (Germany)
03:35 Uhr: The moon enters the Earth's penumbra
04:34 Uhr: The moon enters the Earth's umbra (beginning of the partial phase)
05:42 Uhr: Beginning of totality
06:13 Uhr: Maximum eclipse
06:44 Uhr: End of totality
07:51 Uhr: The moon has left the earth's umbra (end of the partial phase)
08:21 Uhr: Moonset in Mühlhausen/Kraichgau
Photos
This time, I took about 350 photos, of which I can, of course, only show a small selection here. I exposed manually and used a manual shutter release. The longest exposure times were 2 seconds. Because I tried to focus the telescope using the viewfinder of the camera, I produced a lot of blurred photos, because I could hardly see anything that I was able to focus on. This time there was also no star or planet nearby that I could focus on.
Here is a photo of the icy equipment (Sky-Watcher Skymax-127 on AZ-Pronto, Sony RX100 M4 screwed to the 32mm eyepiece, cable release):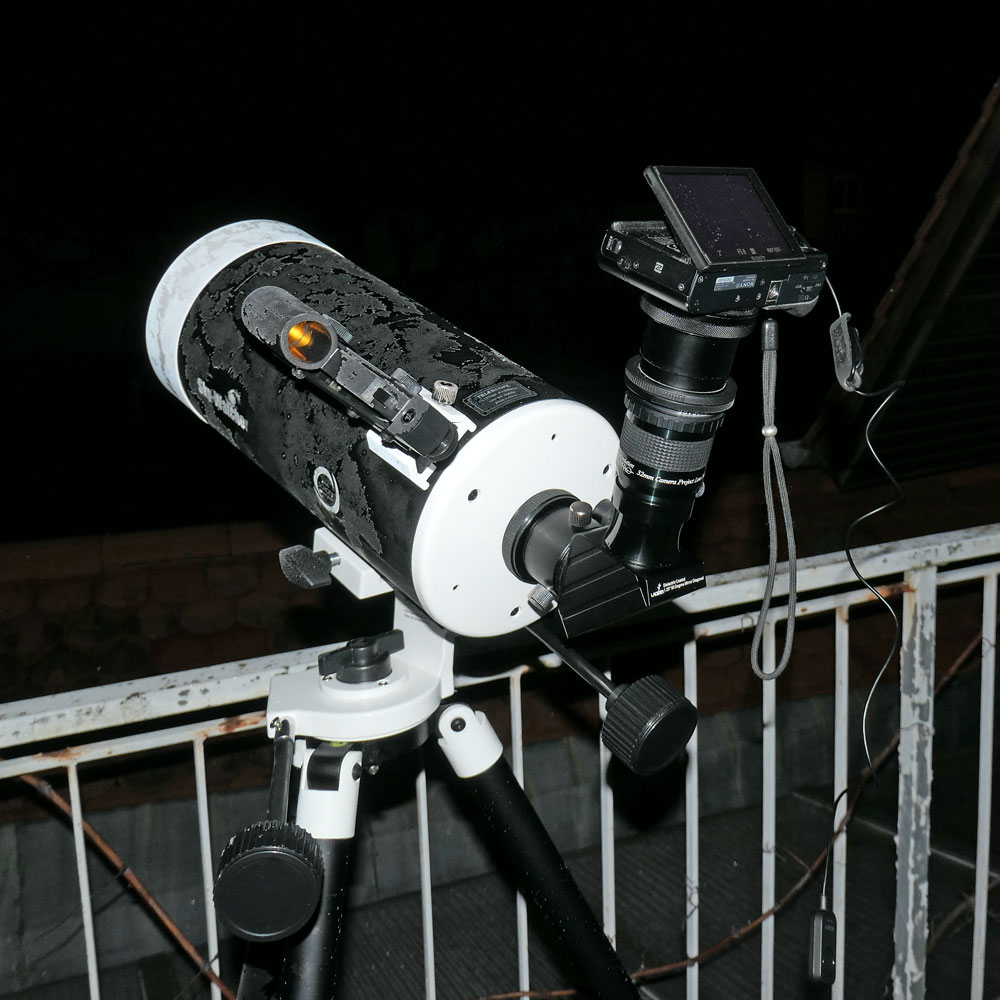 The times are corrected camera values and accurate to 1-2 minutes at the most. If you click a thumb nail, a larger version of the image will appear in a new window. You have to close this new window manually!
Jan 20, 2019; 8:00 p.m.

Jan 21, 2019; 5:20 a.m.

5:22 a.m.

5:36 a.m.

5:40 a.m.

5:41 a.m.

5:42 a.m.

5:45 a.m.

5:50 a.m.

5:53 a.m.

6:12 a.m.

6:22 a.m.

6:32 a.m.

6:39 a.m.

6:44 a.m.

6:47 a.m.

6:51 a.m.

6:54 a.m.

7:01 a.m.

7:20 a.m.

7:33 a.m.

Total Eclipse of the Moon, January 21, 2019 - Sony RX100 M4 (the last two photos were taken with a RX10 M3)
Collage
I created a collage from selected photos shown above: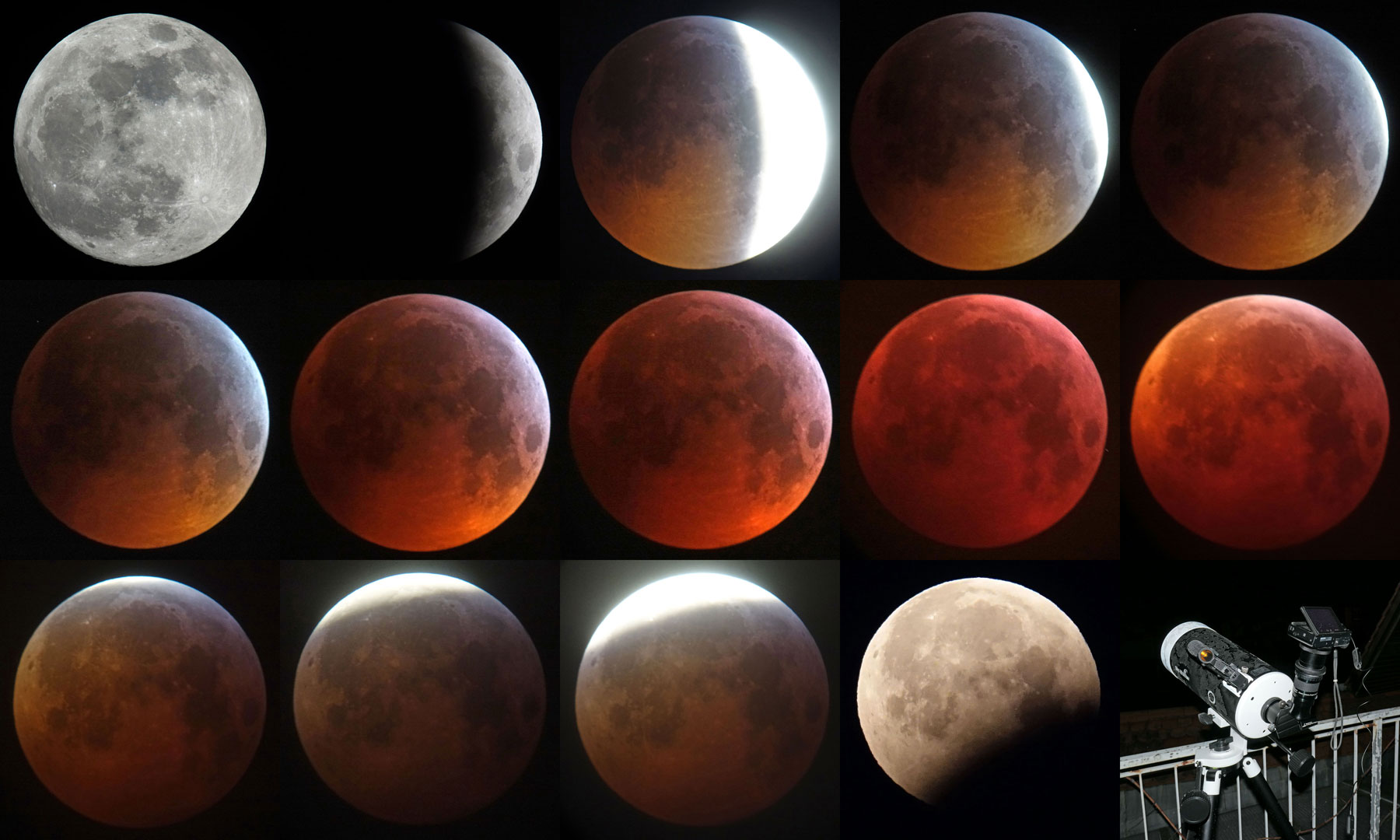 Total Eclipse of the Moon, January 21, 2019
Links