Introduction
The following photos of the sun were taken with a digicam Nikon Coolpix 990 and a Meade ETX 90/EC telescope (sun filter, 40mm eye piece or section with 26mm eye piece). I held the camera simply against the eye piece of the telescope. This technique has been named "1:50 technique", because you have to take 50 photos in order to get one sharp photo...
Picture 1 - 06/12/2000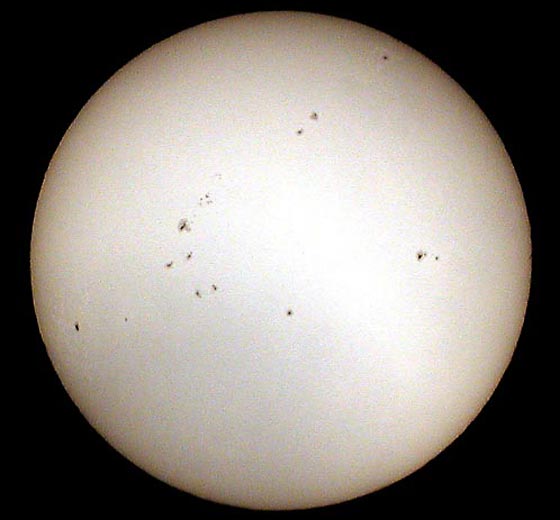 Never saw so many sun spots! The zodiac light, however, did not appear, even though it was announced in the news...
Picture 2 - 06/17/2000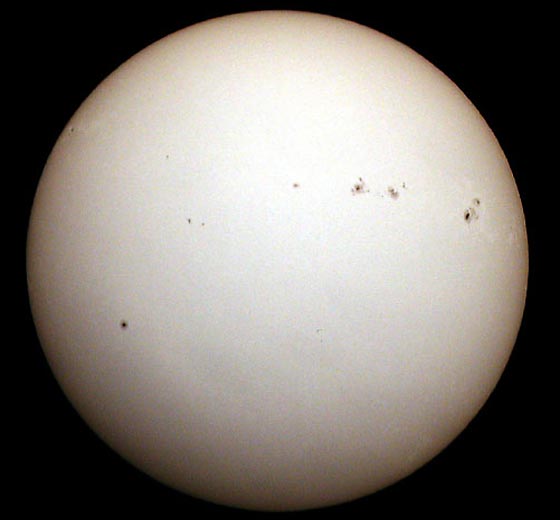 Nearly a week later, fewer sun spots but larger ones could be observed.
Picture 3 - 07/02/2000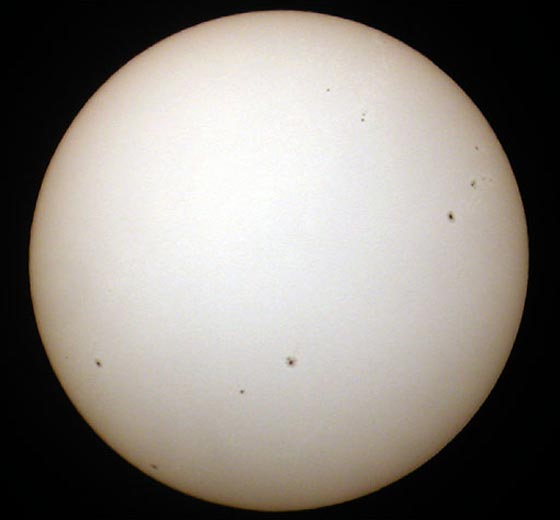 Two weeks later, still fewer sun spots could be observed.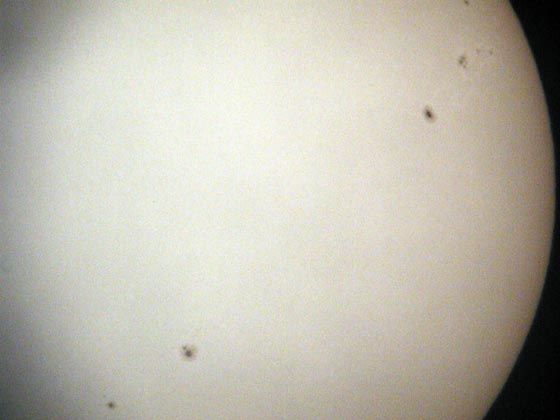 Section taken with the 26mm eye piece.