Kemble's Cascade
Introduction | Map | Own Observations | References
On this page I collect my observations of the star pattern (asterism) Kemble's Cascade in the constellation Camelopardis.
Introduction
Kemble's Cascade is an about 2.5° long chain of stars in the southwestern constellation of Camelopardis (giraffe), which does not hava any catalogue designation. It is supposed to be visible with the naked eye, but I found it only in the telescope.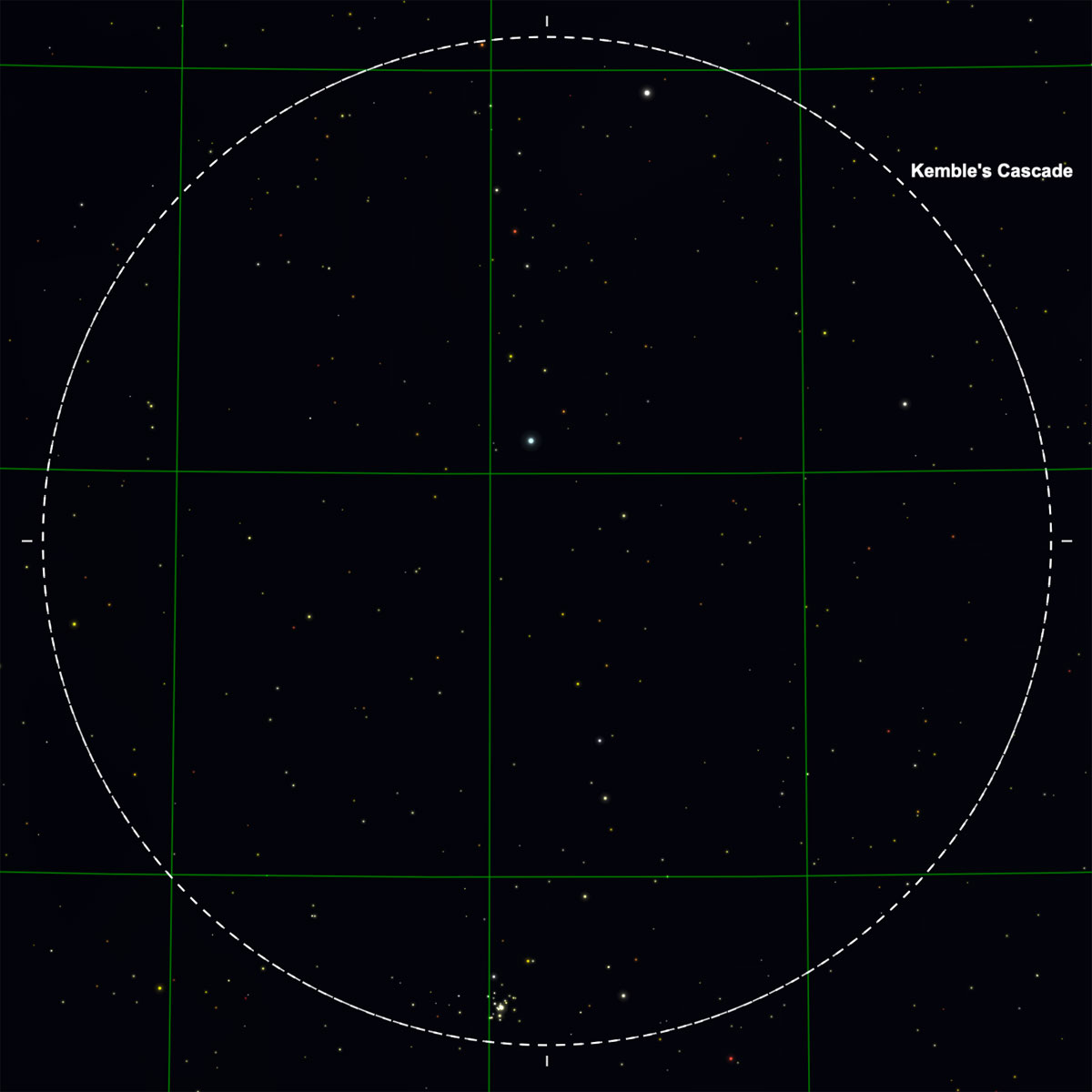 Kemble's Cascade created with SkySafari 6; it looked more impressive to me in the telescope (Image Courtesy of SkySafari Astronomy, www.simulationcurriculum.com)
Size: 2.80° (Stoyan)
Distance: no physical object
Rating: *** (Stoyan)
Map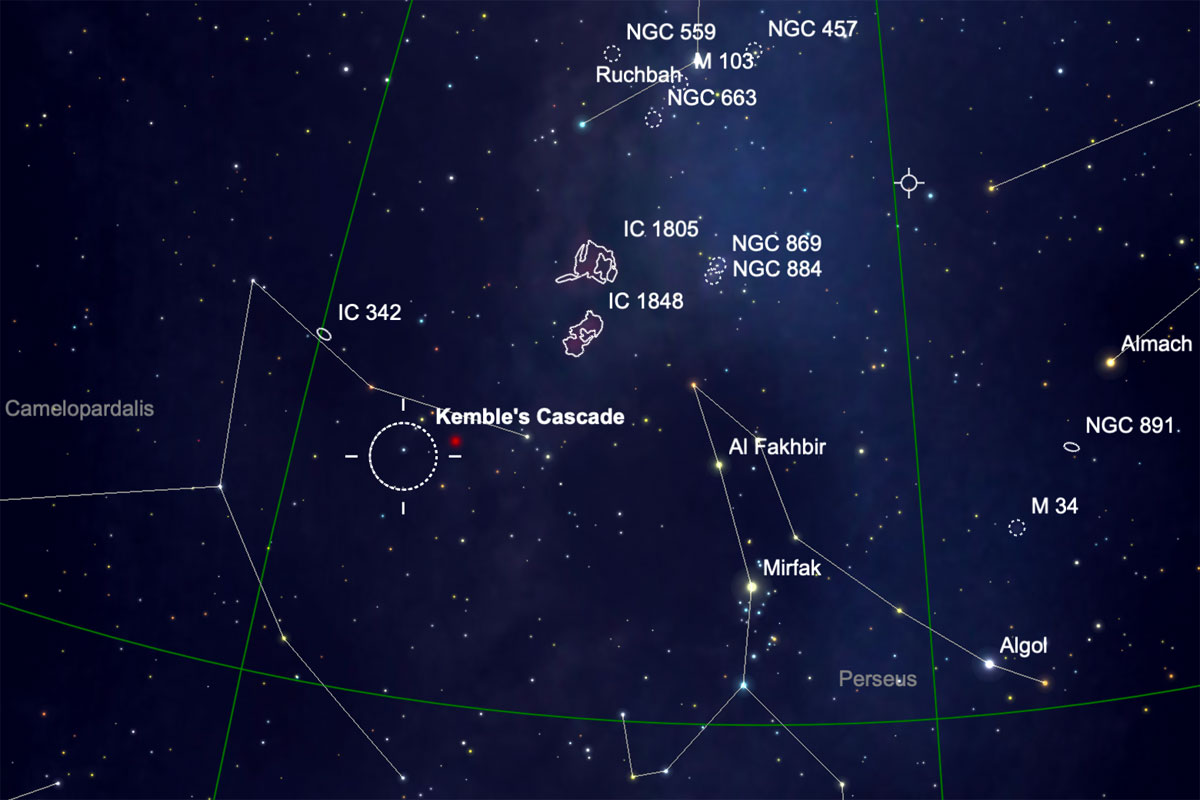 Kemble's Cascade in constellation Camelopardis
Own Observations
Observations September to October 2019
October 3, 2019 (Sumène, France: StarTravel 120/600 on AZ Pronto Mount): Kemble's Cascade (35 mm ED eyepiece) very nice, vertical chain of stars, slightly bent at the bottom.
References
On this Site