Photos of the Orion Nebula - April 2020
On this page, I present photos of the Orion Nebula that I took in April 2020 that were taken with the SkyWatcher Skymax-127 and the Omegon PS72/432 using the Sony RX100 M4. I used a 32 mm eyepiece to which I was able to screw the camera.
Photos
The following photo attempts from April 2020 to photograph the Orion Nebula with the PS72/432 and the Skymax-127 using a normal camera is rather to be understood as fun.
April 4, 2020: SkyWatcher Skymax-127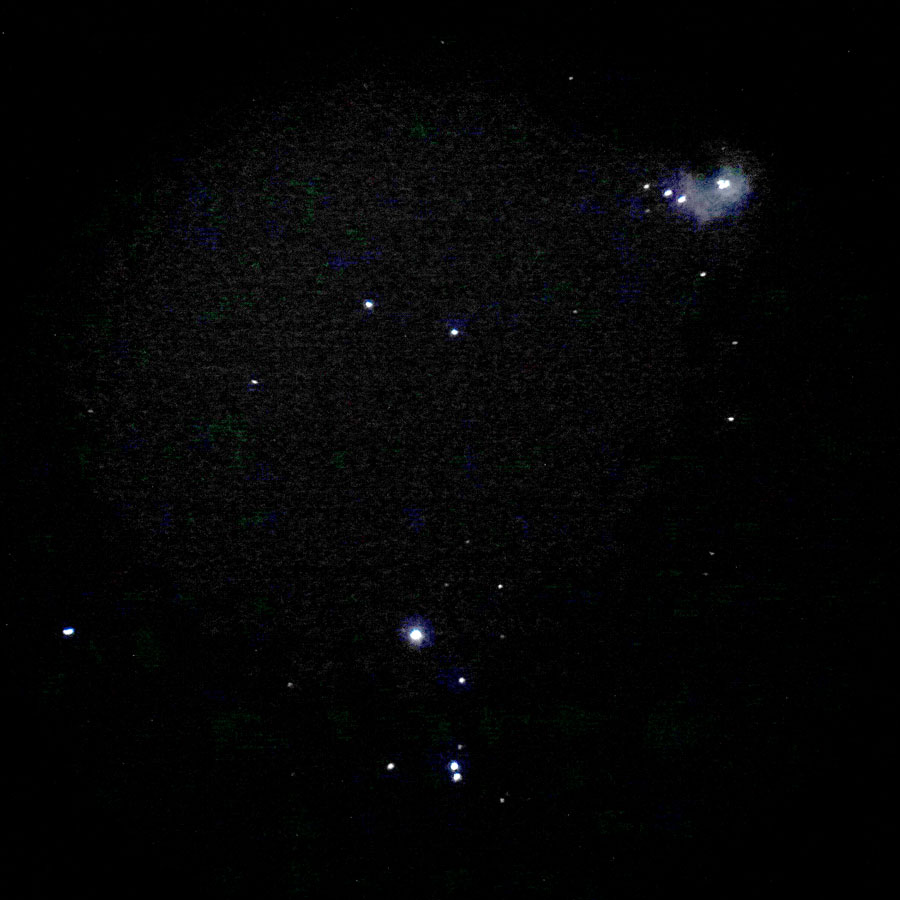 Orion Nebula with Skymax-127 and RX100 M4 - 3000 pixels
April 5, 2020: SkyWatcher Skymax-127
| | | |
| --- | --- | --- |
| | | |
| Orion Nebula with Skymax-127 and RX100 M4 - 3000 pixels | | Orion Nebula with Skymax-127 and RX100 M4 - 3000 pixels |
April 6, 2020: Omegon PS72/432
| | | |
| --- | --- | --- |
| | | |
| Orion Nebula with PS72 and RX100 M4 - 2400 pixels | | Orion Nebula with PS72 and RX100 M4 zoomed to 70 mm - 3000 pixels |